Lucy Charles-Barclay
PR Lotion Fuels the Best of the Best

Lucy Charles-Barclay - 2021 Ironman 70.3 World Champion
After finishing 2nd in multiple cahmpionship events, Lucy Charles-Barclay broke through to win the Ironman 70.3 World Championships by more than 8 minutes this year.
What played a big role in her success? PR Lotion. Don't take it from us. Watch our exclusive interview with the World Champ.
What is PR Lotion?
PR Lotion is the world's first and only sports lotion that unlocks the natural electrolyte bicarb. Powered by InnerEdge™ technology, PR lotion delivers bicarb directly to the working muscles via the skin. It is scientifically proven to improve performance and decrease muscle soreness to help you make training gains, faster.
UNLOCK PEAK PERFORMANCE
Athletes who used PR Lotion complete 25% more high-intensity intervals before exhaustion than those who did not.
RECOVER FASTER
Athletes who applied PR Lotion experienced 53% reduction in Delayed Onset Muscle Soreness (DOMS) after high-intensity time trials.
MAXIMIZE TRAINING GAINS
Athletes who used PR Lotion showed up to a 16% increase in total pounds of weight lifted in our study on power output in partnership with Red Bull.
TRAIN LIKE THE PROS
Teams & athletes from the NFL, NHL, NBA, Premier League and Olympic Sports have adopted PR Lotion to support stronger training and better recovery.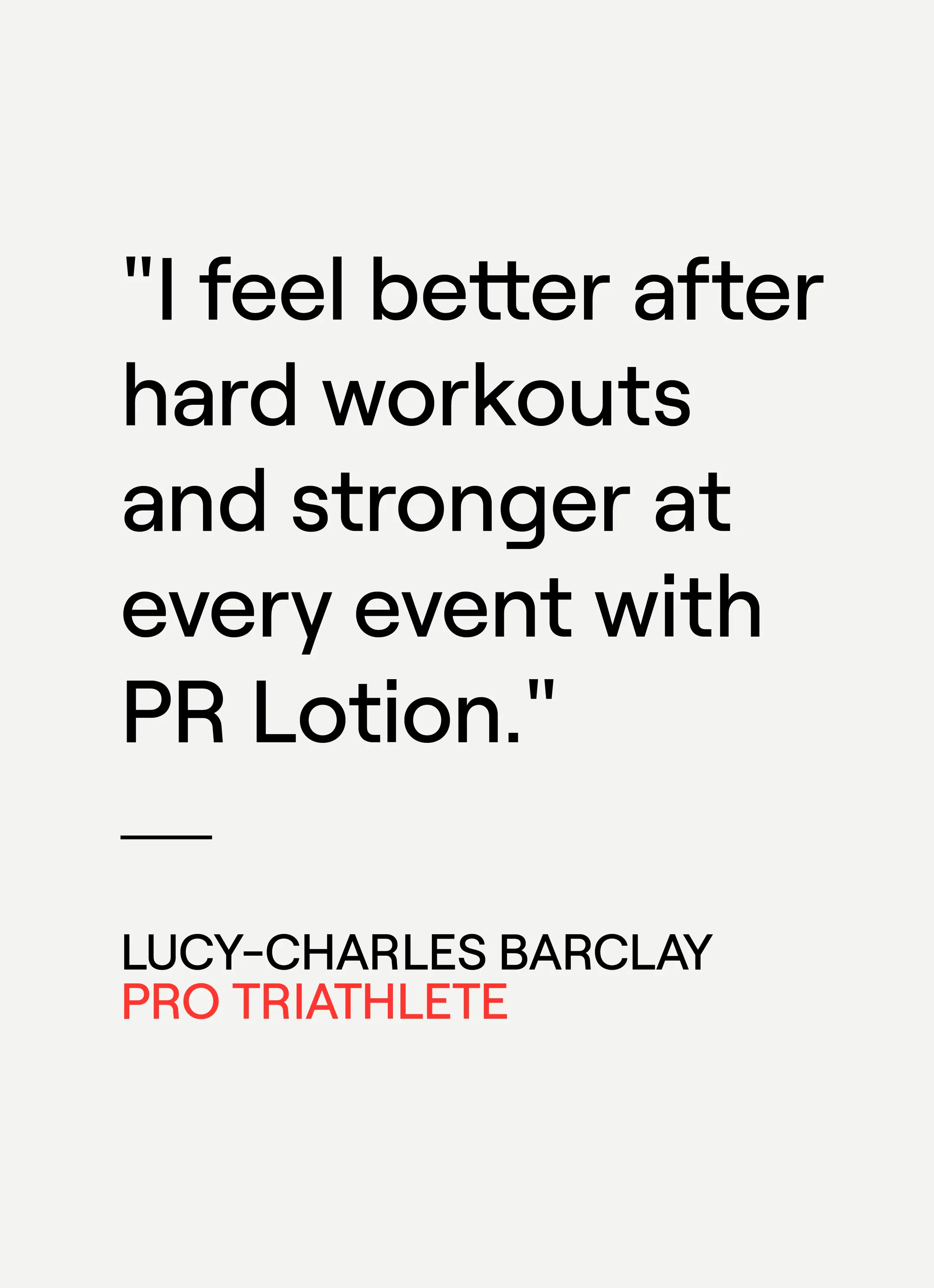 PR Lotion

is the only training tool that effectively delivers game-changing bicarb to the muscle, unlocking incredible power and endurance gains.
Your personal record is waiting to be smashed.