A Continuous Pursuit In Human Performance
Momentous is committed to providing best-in-class human performance supplements to support your optimal performance and well-being. We work with the brightest minds to develop world-class products and protocols for high-performance seekers at all levels. Our mission is to provide you with innovative, high-quality products combined with knowledge and insights into why and how to use them.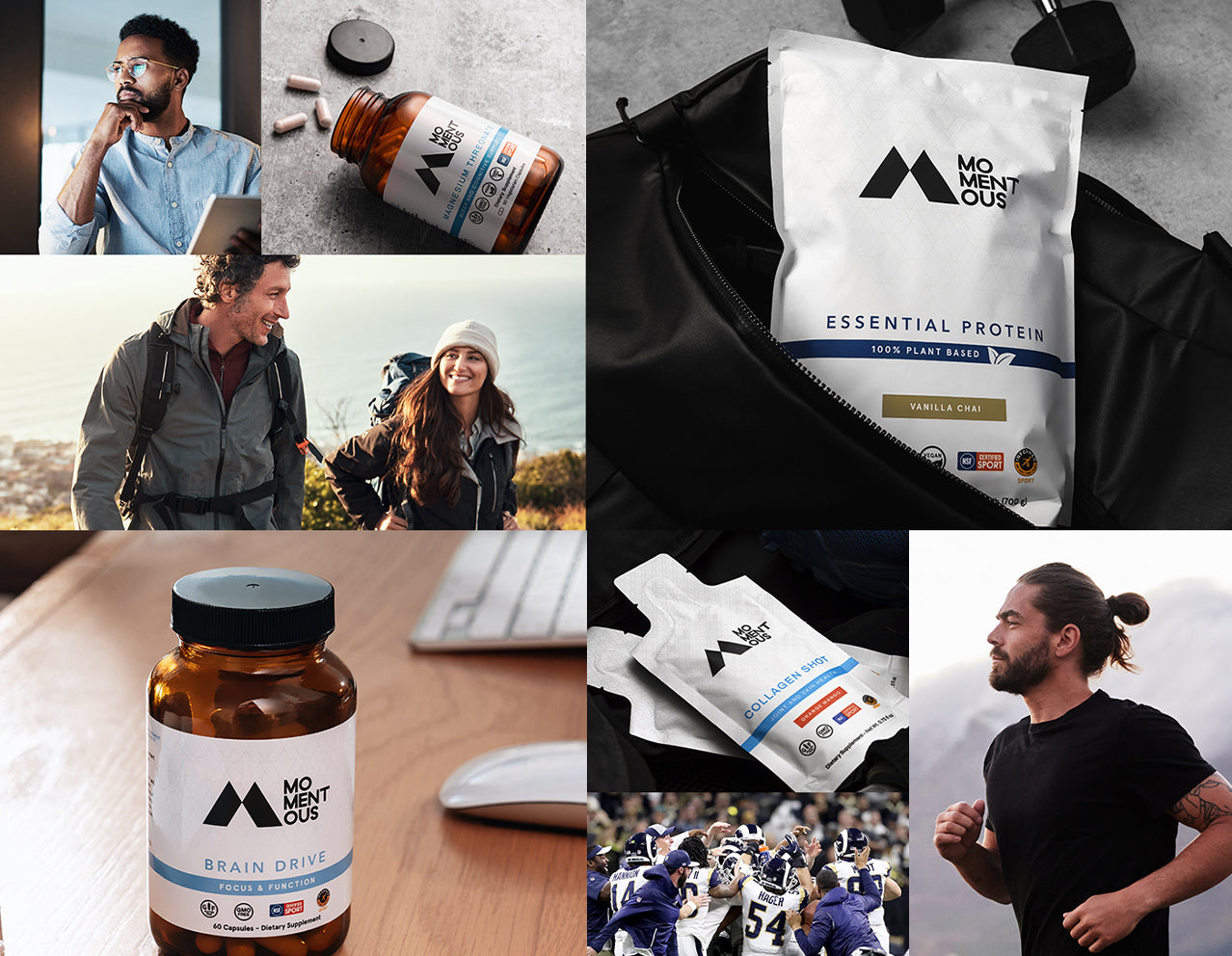 Momentous Is Recommended By Top Experts
Dr. Andrew Huberman
Andrew Huberman, Ph.D., is a neuroscientist and tenured professor in the department of neurobiology and by courtesy, psychiatry and behavioral sciences at Stanford School of Medicine. He has made numerous significant contributions to the fields of brain development, brain function and neural plasticity, which is the ability of our nervous system to rewire and learn new behaviors, skills and cognitive functioning.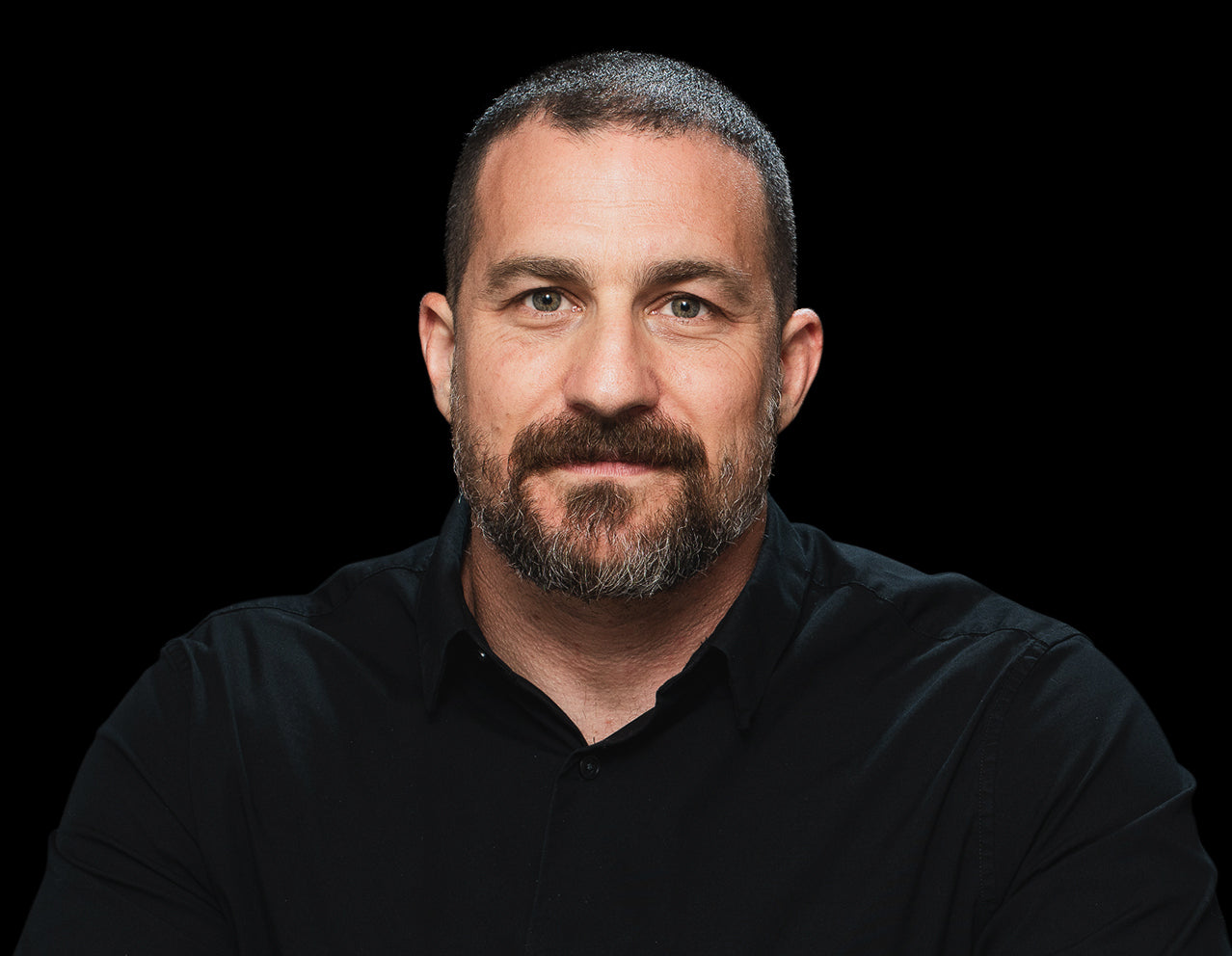 Dr. Stacy Sims
Dr. Stacy Sims is a leading female physiology expert. Her vision is to create a world of healthy women who understand their bodies, know how to work with their unique physiology, and create positivity around being a woman in sport.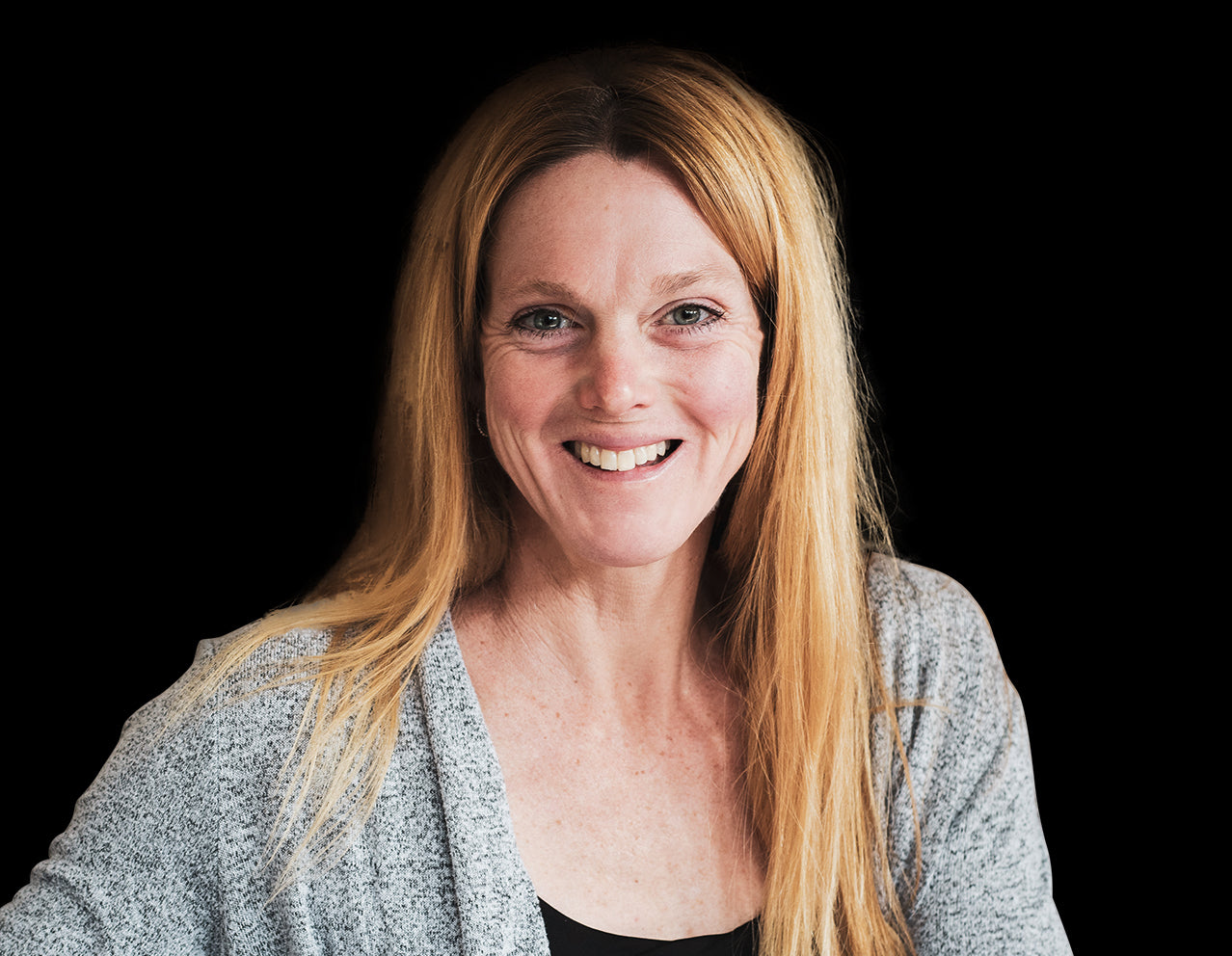 Dr. Andy Galpin
Dr. Andy Galpin is a world-class Scientist, Coach, and Teacher. His mission to enhance the human condition by providing the world with health, human performance, and nutrition education. Andy is a full-time Professor at CSU Fullerton and Director of the Center for Sport Performance.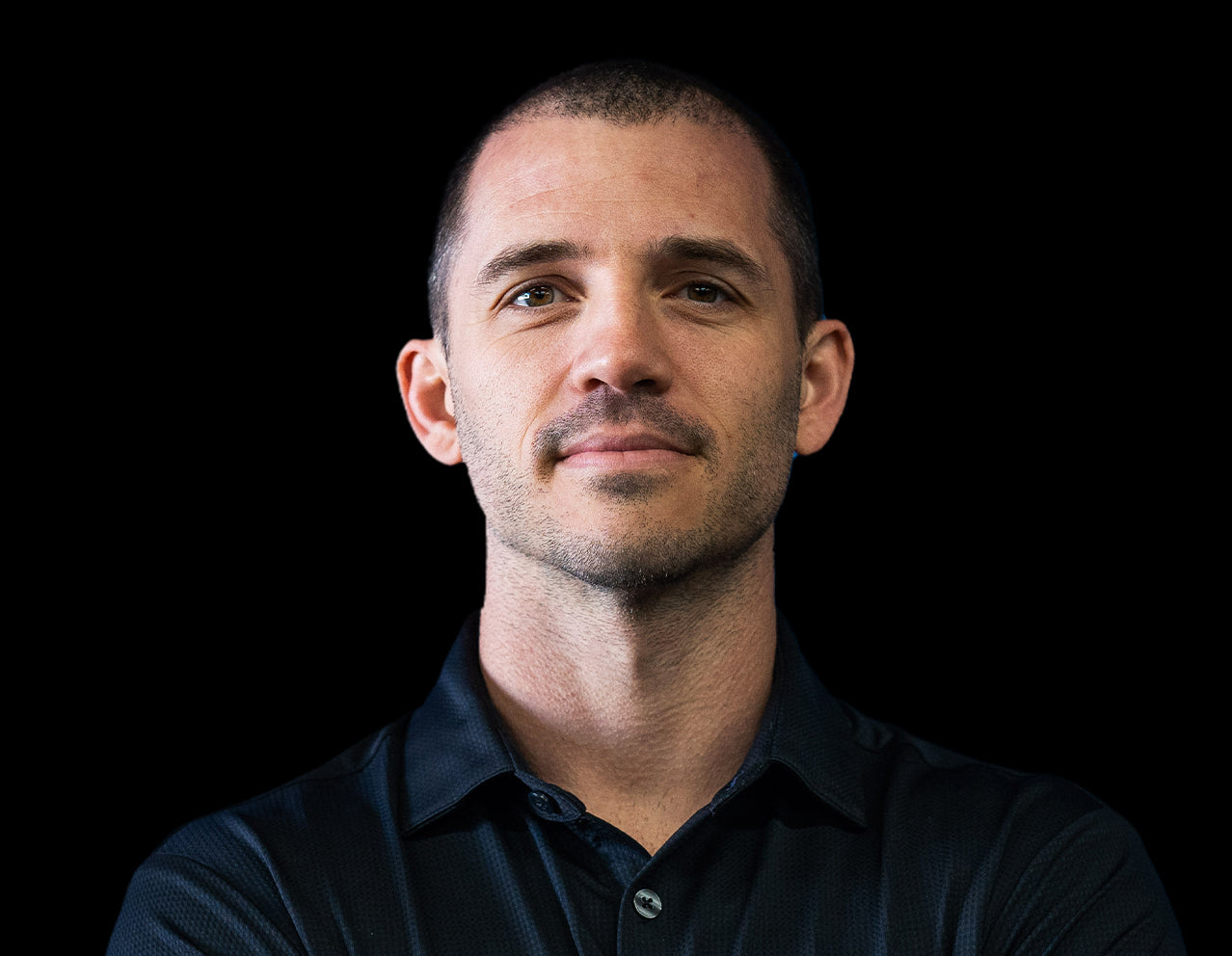 Steve Benjamin
Steve is the lead Sports Dietitian with the Atlanta Falcons and holds certifications with the National Strength and Conditioning Association (CSCS) and EXOS Human Performance for strength and conditioning. He is an accredited Registered Dietitian through the Commission on Dietetics Registration.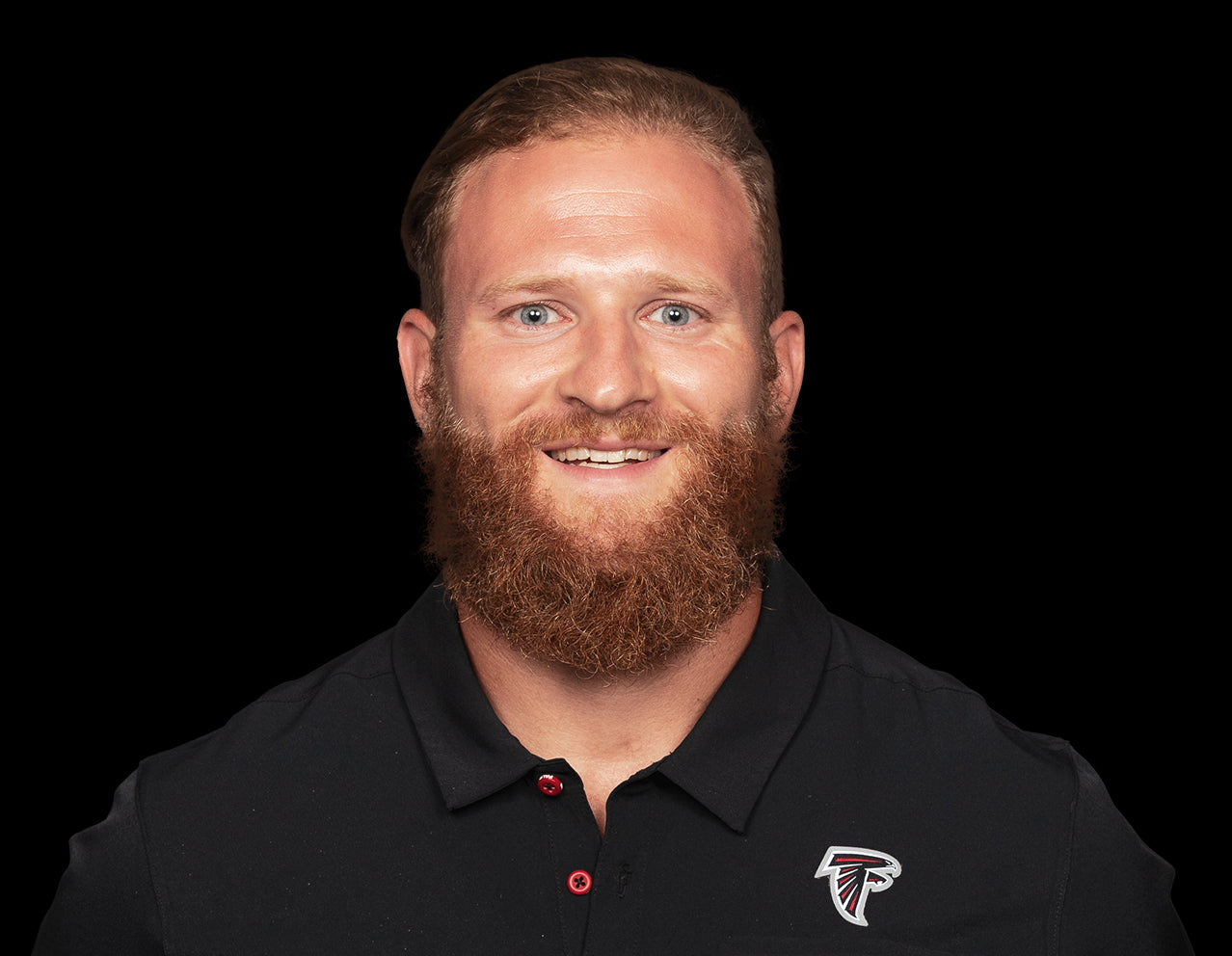 Rich Roll x Momentous
We're partnering with Rich Roll as he explores human potential through conversations with top performers in ultra-endurance, wellness, business, and culture. Momentous is committed to providing best-in-class supplements to support optimal performance and well-being. By pairing our products with Rich's expertise and insights, we can help even more people reach their full potential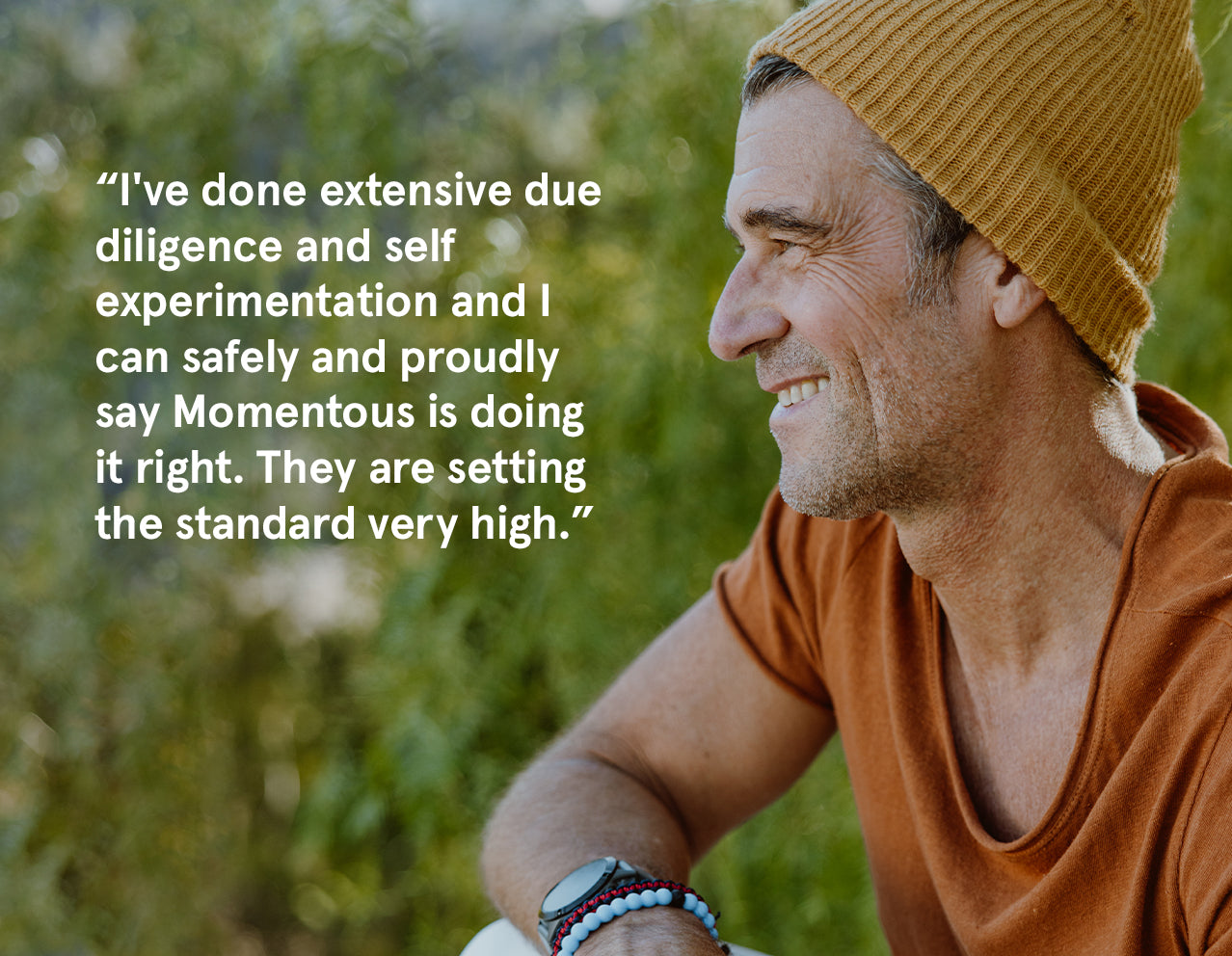 Momentous reviews from our customers
Sleep Pack
This is the best product I've come across in a very long time. Super convenient with the individual pill packs and I'm sleeping better than I have in 2+ years. I highly recommend this product.
- Emily
Plant Protein
"This is my favorite chocolate vegan protein! One scoop in a tall glass of water mixes in so well with the help of an electronic milk frother. The texture is not gritty like some I've had in the past, its super smooth and the flavor is like cocoa. It's really a delight to have after a workout!"
- Ellyn
Supplements
"I've been using momentous supplements for about three months now and its been a good experience from top to bottom. The ingredients are clean and have competitive amounts per serving. On a last note this company is very veteran friendly and I'll be with this company for a long time."
- Demarcus N.
PR Lotion
"I never do my long runs or rides without PR Lotion! I'm able to push myself longer and harder with PR Lotion and it's a key ingredient to my ironman training. Never leave home without it"
- Marvin P.
Supplements
"Great product, great service. I love what momentous stands for and the influencers that they work with or that use their products (Huberman, Sam Briggs). The quality of the product is great (D3, Omega 3, Creatine) and definitely positively impact my overall health and wellness."
- Joseph T.
Supplements
"I really appreciate the quality of Momentous. The selection is curated to provide only the products that work and and are of the highest quality. The website is easy to navigate and ordering is easy. The obvious care they give to pursuing excellence has earned my trust as a customer."
- Thomas S.
See All Reviews
Shop other products by category